Giuselle Bathrooms creates custom-designed bathrooms that offer luxury and sustainability.
Working with you, we take your ideas for your dream bathroom and rework the space with your requirements in mind. We then create your bathroom retreat that is not only functional and affordable, but most of all, fabulous.
Modern bathroom design is changing. While style and function are still the primary considerations in the design process, sustainability is now a key feature for many of our renovations. And sustainability is not just about having a water reducing shower head. Bathroom design should incorporate the new codes that pursue a greater responsibility in caring for the environment. Focus is now placed on where and how products and materials are manufactured and sourced. With this in mind, Giuselle Bathrooms will discuss with you:
• Water reduction and recycling for tanks and showers
• Lighting selection using low energy LED
• Heating with eco-friendly floor heating that heats the room, using less energy
• Material selection using ethically sourced natural or recycled materials for example recycled glass tiles
• After care cleaning products to clean and maintain your bathroom that won't hurt the environment or the finishes.
---
Giuselle Bathrooms has been renovating premier properties throughout Sydney for a long time. We know that we're extremely lucky to be able to go to work every day and do something we love. We know not everybody has the chance to do this and so we've chosen to support World Vision. Hopefully, our contributions will go some way to making somebody's life just a little easier today.

To support World Vision, for every bathroom renovation, Giuselle Bathrooms will donate $250 to the organisation.
In 2019 we engaged Giuselle Bathrooms to replace our main and en-suite bathrooms in our apartment. They were 20 years old and looking very tired. Joseph worked within the constraints of our apartment's services to come up with a fabulous design which has ensured our bathrooms will remain accessible into the future. We are absolutely delighted with the quality and craftsmanship of Joseph and his contractors. Working within the constraints of a Strata Scheme, use of common property and access by tradespeople can present problems in apartments. However, our neighbours and, most importantly, our building manager all complemented Joseph and the team on their courtesy and cleanliness. We highly recommend Joseph and his team.
I could not be happier with my lovely new bathrooms (main and ensuite). I had had a couple of other people quote before I met Joseph, and neither of them inspired me. What a contrast with Joseph! I knew immediately that I would be accepting his quote. He listens to what you want, and stops at nothing to deliver a product that exactly matches that. Someone said of my ensuite, "It's like being in a 5-star hotel!" His designer Viktoryia spends as much time as you need, suggesting options that perhaps you might not have considered on your own, but which turn out to be exactly right. The individual attention means that your bathroom will truly be one of a kind. Joseph oversees a marvellous, highly professional team of quality craftsmen from strip-out to completion, and is a hands-on project manager. He checks frequently to make sure you are happy with work to date, and acts immediately to address any minor issues that arise. He really cares about customer satisfaction, and quality workmanship. If I were to do any further work, I would go immediately to Joseph and his team.
LATEST FORM OUR BLOG
Only the latest news from us, stay tuned.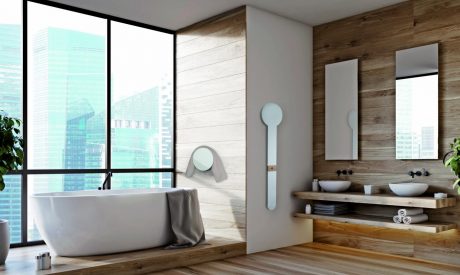 Hiring someone to take control of a bathroom renovation... read more